Earthwood Artisans at Estes Park
Earthwood Artisans at Estes Park
Your trusted art source since 1977 in Estes Park, Colorado
Featured Gallery Events | Find Us on Facebook | Current Press Coverage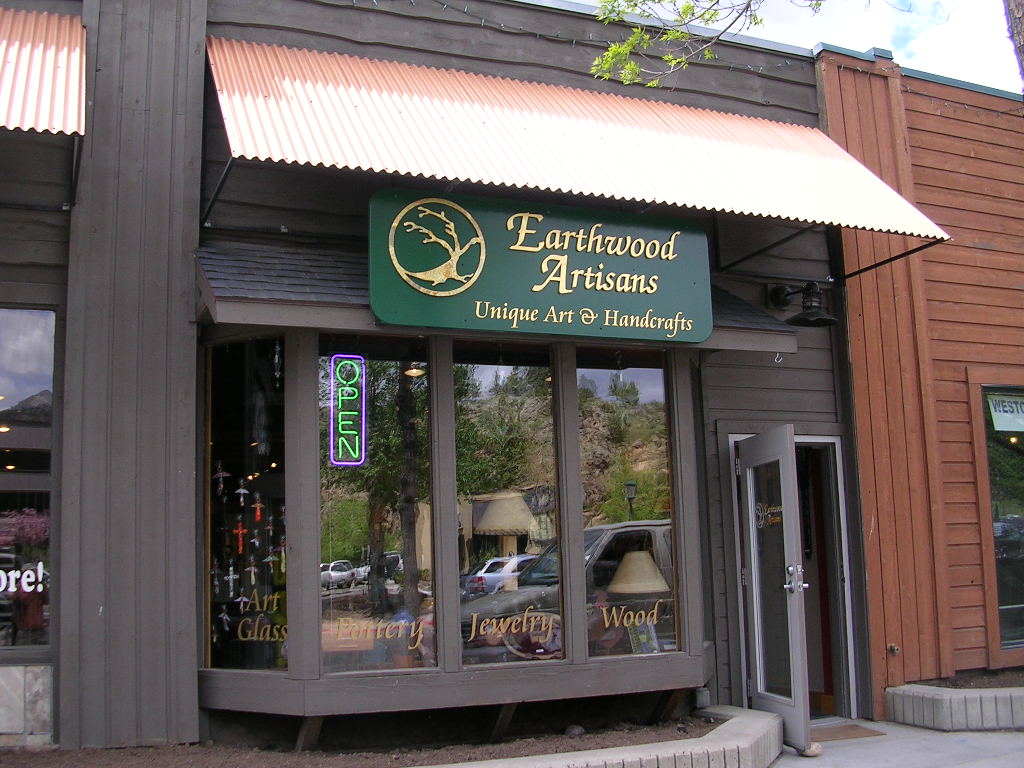 Find that perfect piece of hand-made fine art and handcraft from over 120 of the best American Artists. Earthwood Artisans is located at 360 E Elkhorn Avenue in beautiful downtown Estes Park, Colorado. Please call us anytime if you need assistance: 970.586.2151

Visit the gallery and you will find American-made pottery, jewelry, photography, prints, paintings, art glass, metal art, wind chimes, stained glass and more. Have fun visiting the gallery or shopping on-line either on this site or through Facebook.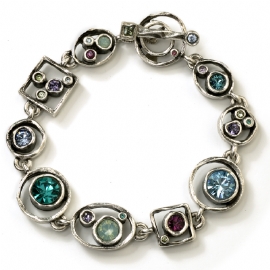 Experience our huge selection of Jewelry, including Patricia Locke, Anna Balkan and many others.

Shop now or call to speak with a sales associate for additional assistance.
Earthwood Artisans, 970.586.2151

Friday, 3/1/2019, 5-8 PM
Experience the March First Friday at Earthwood Artisans in Estes Park! American Jewelry preview. See a wonderful selection of American, hand-made art and jewelry. Check out the new Metal and Blown Glass sculptures by Rollin Karg. Ride the FREE trolley between all the participating event locations, which is a mix of galleries, breweries, wineries, and distilleries. Complementary refreshments, wine and snacks. Enjoy American-made art in downtown Estes Park.
Two New Sculptures Newly Installed Behind Earthwood Artisans
Check out the two new sculptures by Artist Rollin Karg that are installed behind Earthwood Artisans, along the River Walk. Take your picture by them if you like!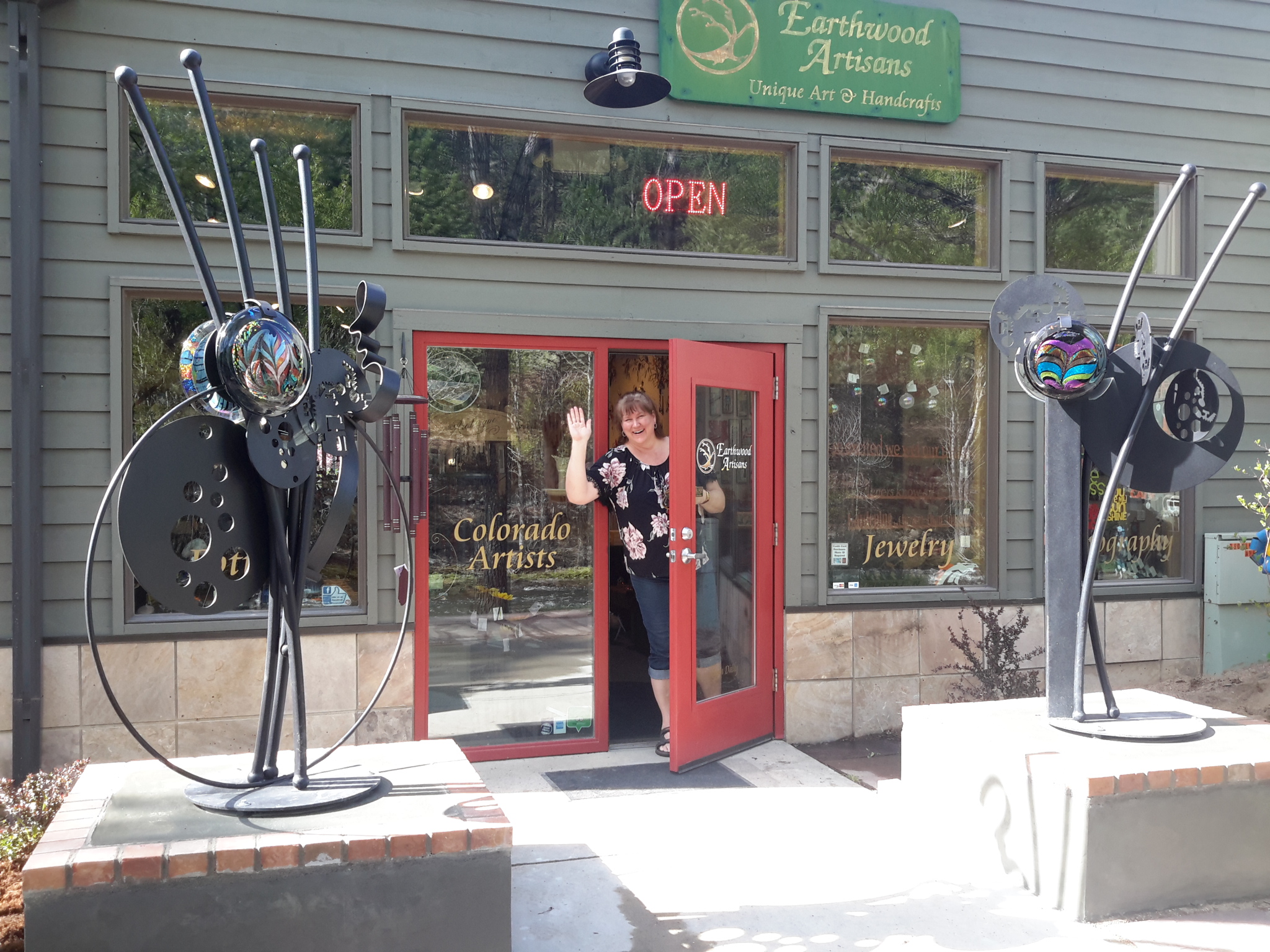 Amber Welcoming everyone to check-out the new Rollin Karg sculptures
Enjoy First Fridays at Earthwood Artisans every month of the year. There will be various artist demonstrations, meet-the-artist events, live music and always wine, snacks and refreshments. Experience Estes Park with your friends and have a blast!